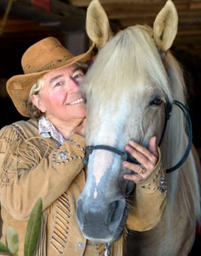 Lydia Dubanow – Coach
Having grown up on a farm, I have ridden, shown, and trained horses all my life. They have been my passion since childhood, with my father's guidance.
I love all disciplines, having ridden, shown and trained in the following divisions:
• Western (all aspects)
• Trail
• Gymkana (western games)
• Eventing
• Dressage
• Show Jumping
• Driving, both single hitch and pairs
• Therapeutic Riding and Driving (for people with disabilities)
I have trained with national and international coaches such as Lucinda Greene, Peter Gray, Martha Griggs, Lindsey Grice, and Pat Carter.
I currently hold the following certificates as well as St.John Ambulance First Aid/CPR:
– Horsemasters Certificate, Potomac Horse Center, Gaithersburg, Md. U.S.A.
– Equestrian Canada (formerly CEF) Western Competition Coach
– Canadian Therapeutic Riding Coach
– Equestrian Canada Driving Certificate
– And NCCP Level 2 (National Coaching Certification Program Competition B)
I have been teaching riding since 1973 in both English and Western disciplines, and  driving as well as teaching people with disabilities. As a certified coach, I am continually attending upgrading clinics and seminars to keep current.
During my years as a riding coach, I encountered a youngster with balance problems. Knowing riding would be beneficial, I investigated this avenue, and located the Canadian Therapeutic Riding Association (CanTRA). Realizing a need for this kind of service, I included a therapeutic riding program with my riding school. From there, we founded the Timmins Therapeutic Riding Association and incorporated in 1987. From then on, my life took on a new direction, sharing my passion with those who would benefit the most from the noble horse.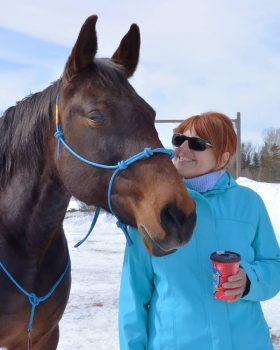 Charlene Morin – President
Charlene always loved horses, so upon retirement, she decided to pursue her dream by volunteering with the Timmins Therapeutic Riding Association.  As her experience with our program grew, she soon became a Board member, serving in the capacity of Volunteer Coordinator. Her desire to learn more prompted her to take riding lessons from our nationally certified coach and soon obtained her Western Rider Level 1, and becoming our program Assistant Instructor. During her time here, she has learned how to harness and drive the miniature horses. She continues her horsemanship journey by working on her Western Rider Level 2.  In the fall of 2018, through her hard work and dedication, Charlene became President of The Timmins Therapeutic Riding Association.